Lumi Pure Wands
8 Pure Color Heads
• Red  • Orange  • Yellow  •  Green • Turquoise  • Blue • Indigo • Violet
Each head magnetically attaches to the cord-free wand which is powered by a lithium ion rechargeable battery.
The Portable Chakra Wand delivers the pure colors of light with a harmonic pulsation of 432hz.
The Harmonic Wand Accessory attaches to our LumiCeuticals Controllers to deliver pure colors of light at a variety of frequencies.
Perfect for chakra balancing and as complementary tool for foot zone therapy, massage therapy, color therapy, reiki, and acupuncture.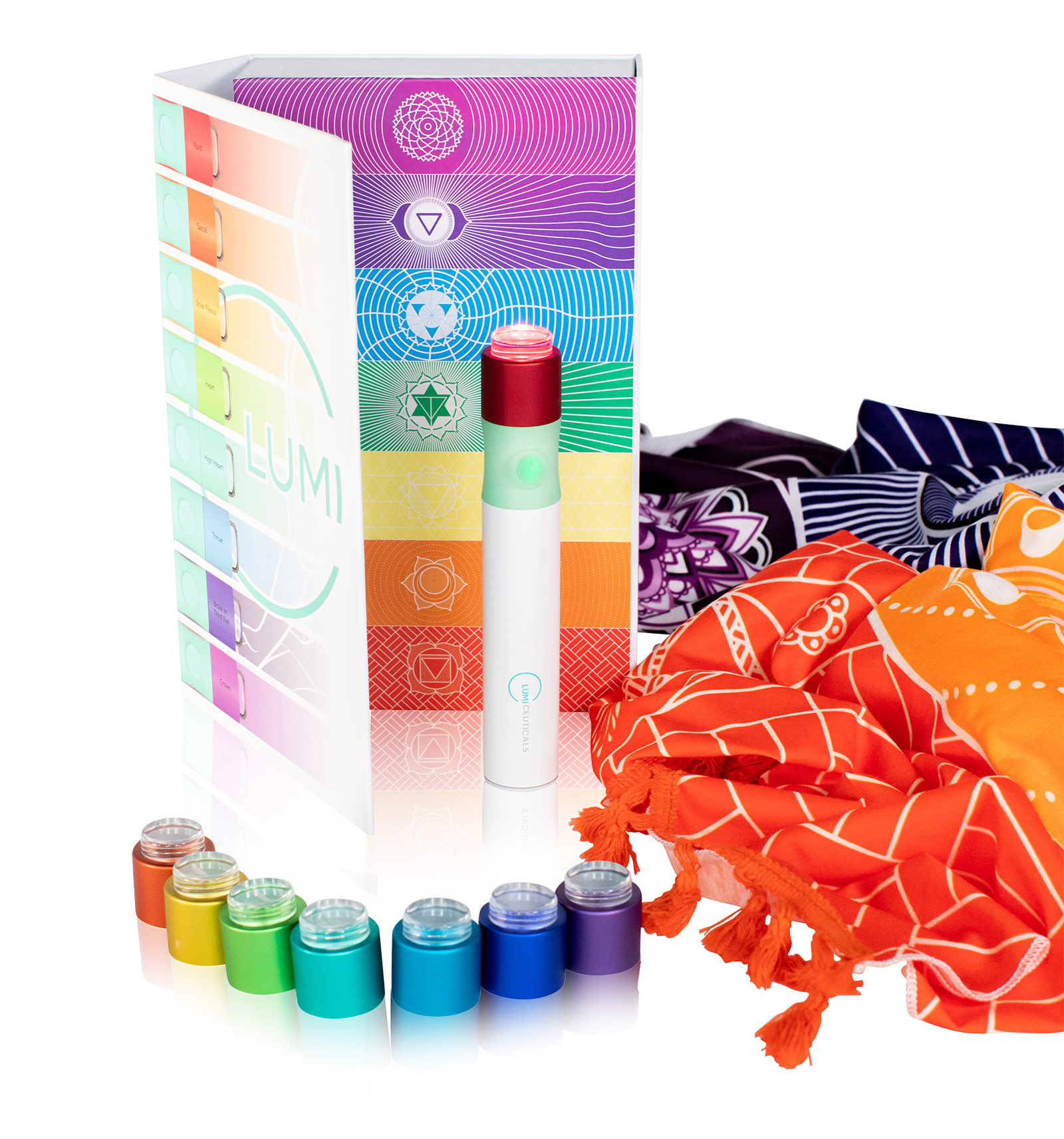 [/vc_row]
[/vc_row]
[/vc_row]
[/vc_row]