In-Home Sessions  – An exclusive offer from LumiCeuticals
Imagine receiving relaxing, rejuvenating harmonic light therapy sessions every day – even twice a day – for the next two weeks, in the comfort of your own home or office. With our In-Home Session Trial program, it is easy for your entire family and clients to experience the benefits of using harmonic light systems to support a vibrant mind, body & spirit. You will love this great value!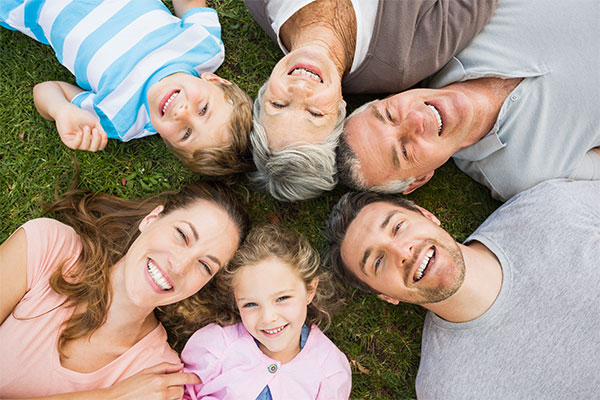 We send a system directly to your home or office.

Receive exclusive online tutorials and free consultation calls to personalize your trial and optimize your results.

You can apply costs toward purchasing a system for a lifetime of continued benefits.
Frequently Asked Questions about the In-Home Sessions/Trial Program
Are the Light Therapy Systems easy to use?
Yes,  we are committed to a successful experience for you. We offer a combination of online tutorial videos, coaching emails, and personalized phone conversations to fully support you. Don't hesitate to contact your referring sponsor with any questions.
Is two weeks long enough to feel a difference?
That depends on many individual factors, but most people do experience noticeable shifts in how they look and feel including energy, sleep, stress levels, circulation, pain levels and more. However, if you are not sure after two weeks, you can extend your time for one or two more weeks.
Which system is right for me?
This depends on your budget and planned use. We highly recommend a Pro6 system kit trial as it contains our most popular pad choices and a custom controller with 89 pre-programmed settings and sweeps as part of 9999 frequency possibilities.
What if I want different pads?
We have a variety of systems available for trial. You can make your selection in our online shopping cart and you can add an additional pad at checkout for an additional $50. If you do not see the exact system you wish to trial at LumiCeuticals.com, contact us directly and we will be glad to help.
Can I rent the Pro10?
We do not offer the entire Pro10 system for in-home sessions/trial. Trying out one of the Pro6 Systems is suggested. You can add items to your purchase and we are happy to help customize your trial when you contact us.
How do I sign up for the coaching session?
Feel free to contact us once you have read through the material and tried a session. We are happy answer your questions at any time.
Can other people use my trial kit system?
Yes, you can allow other people use the lights. We recommend that they complete a Harmonic Light System Waiver included in your Welcome Packet. You are responsible for the care of the system during your trial; we highly recommend that you keep your system in your possession. We are happy to send friends, clients, and family members their own system.
What if I want to keep the lights for longer than two weeks?
If you feel that you still need more time with the lights but are not ready to purchase your own set, you can extend your trial for one week at a time for a maximum of two more weeks. Each additional week is $100.  You can apply $75 of that cost toward any system purchase.
Do I have to purchase the exact system that I try?
We hope you will love the lights and see the value in owning them.  You do not have to purchase the exact system you ordered for the trial. You can choose a different system, more pads, less pads, different pads, even a different controller. Your trial kit cost can apply toward the purchase of any LumiCeuticals Light System up to two weeks after your trial/session time have ended.
How do I return the system if I decide not to purchase it at this time?
If you are not ready to purchase the system at the end of your trial, please use the same packaging that it came in and take it to a postal provider who can give you a tracking number. You are not required to insure the package. Please send the tracking number to LumiCeuticals to ensure its arrival.
3 Port Vibe3 Controller
10 Harmonic Settings: A, B, C, 1-7
Relaxation Eye Mask or Restoration Eye Mask
Body Pad
Option to add an Additional Pad or Accessory at Checkout

6 Port Controller with Timer, Visual Display, Pause/Play
10 Harmonic Settings: A, B, C, 1-7
Relaxation Eye Mask or Restoration Eye Mask
Body Pad
Booster Pad
Expandable – Can add Pads & Upgrade Settings
Option to Add an Additional Pad or Wand Accessory at Checkout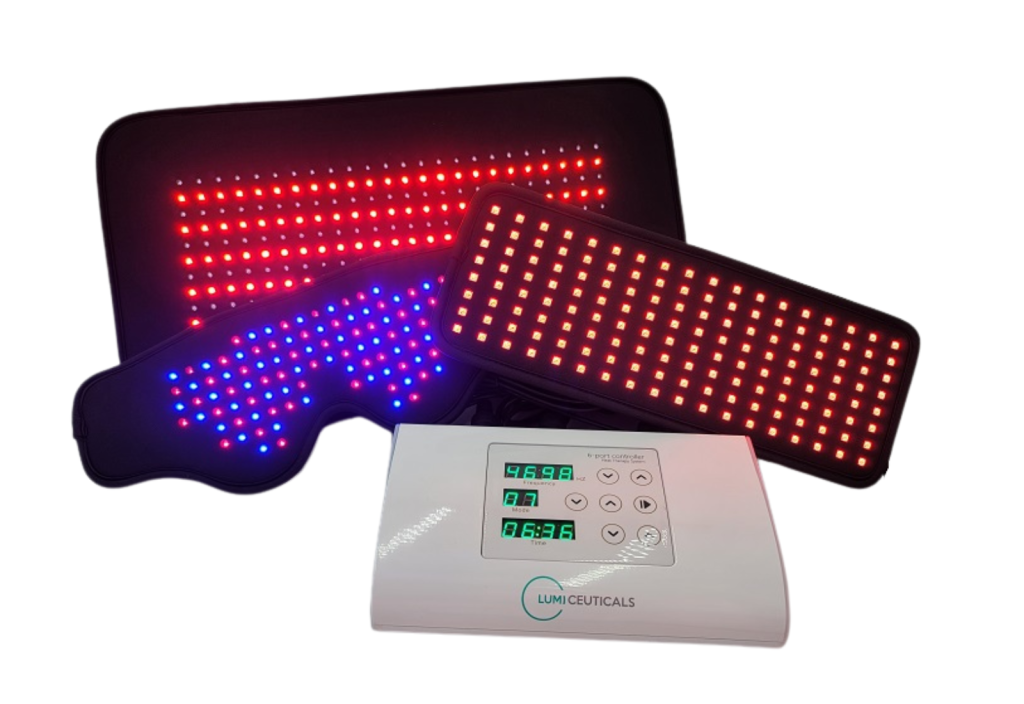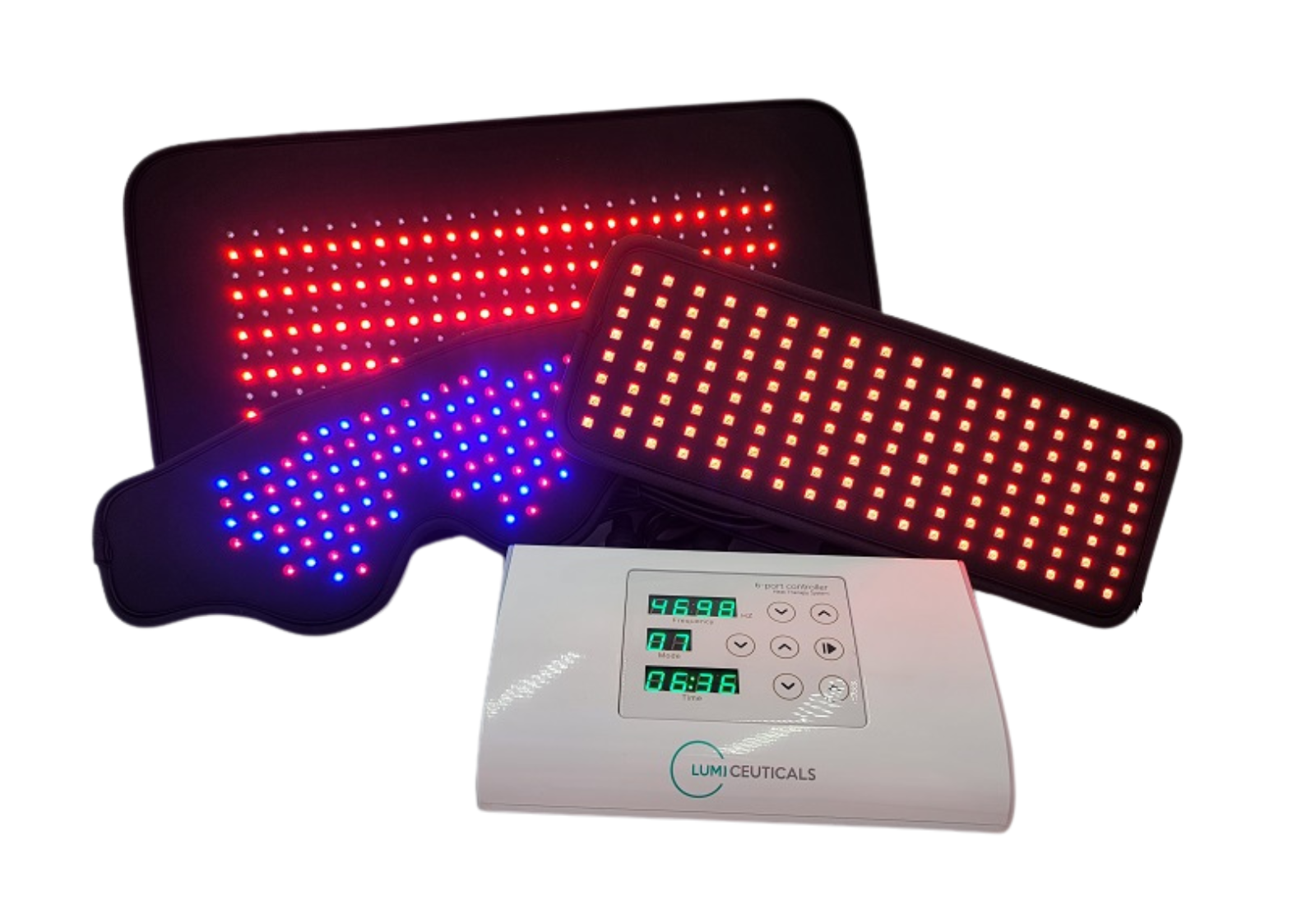 6 Port Controller w/ Timer, Visual Display, Pause/Play
ABC 1-7 Plus 88 Custom Sweeps & 9999 Manual Settings
Relaxation Eye Mask or Restoration Eye Mask
2 Body Pads
Targeted Booster or Soother Pad
Option to Add an Additional Pad or Wand Accessory at Checkout